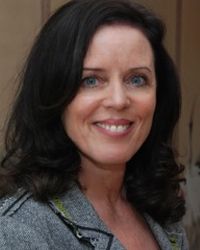 Kathryn Bowes
Broker
1 Spring St P.O Box 777
Friday Harbor,
WA
98250
United States
Do people find homes? Or is it sometimes the other way around? For me it was the latter. Eleven years ago while vacationing in the San Juan Islands I purchased a friend's second home, a spontaneous sale, the house found me! Having lived in Southern California for many years, Orcas Island became my refuge from the hustle and bustle of the city. The Islands offered the luxury of no traffic, clean water, fresh air, serenity and stunning beauty. It took only two years to make Orcas Island my permanent home. I felt thrilled to be raising a daughter in such a special place.

A third generation Realtor, I grew up in the "boom town" of Las Vegas. Both grandparents were Owner/Brokers of a successful real estate office in "Sin City." Working in this exciting atmosphere was my introduction to the world of business and real estate. The office was a top producer, selling private residences, commercial property and a large portion of the land that is now called "The Las Vegas Strip." Bought my first house at 19 years old, and many investment properties and homes followed.

My background is in art history (UCLA), design, advertising and marketing (primarily campaigns for Honda Motor Cars America). As owner of an art consulting firm, I enjoyed creating educational and fine art displays for corporate clients, and staged home environments for property marketing.

Whether you are augmenting your real estate portfolio, looking for vacation property, a new primary residence or selling your special home, I will be there for you each step of the way. Low stress is my specialty. Hard work is my pathway to success.

More about Kathryn:

Community service: Board Member, Animal Protection Society of Orcas Island, museum docent.

Hobbies: Hiking, collecting art, playing guitar, traveling, and restoring vintage Italian cars.